They have the ability.
We supply the opportunity.
Boys Hope Girls Hope scholars apply for a spot in the program and come to us with a hunger to learn, grow, and BE the hope. We offer them a place to live, access to our long-term support, a quality education, holistic programming, a dynamic environment with other focused young people, and other resources necessary to thrive. 
100%
serve in the community
94%
of graduates return their second year of postsecondary education
86%
hold a cumulative GPA over 3.0
32%
of all scholars are achieving a 3.5 or higher GPA
100%
participate in extracurriculars
100%
receive college scholarships
100%
have graduated high school and have enrolled in postsecondary education, since
WE'RE BEYOND A SHORT-TERM SOLUTION.
WE TAKE A LONG-TERM AND COMPREHENSIVE APPROACH.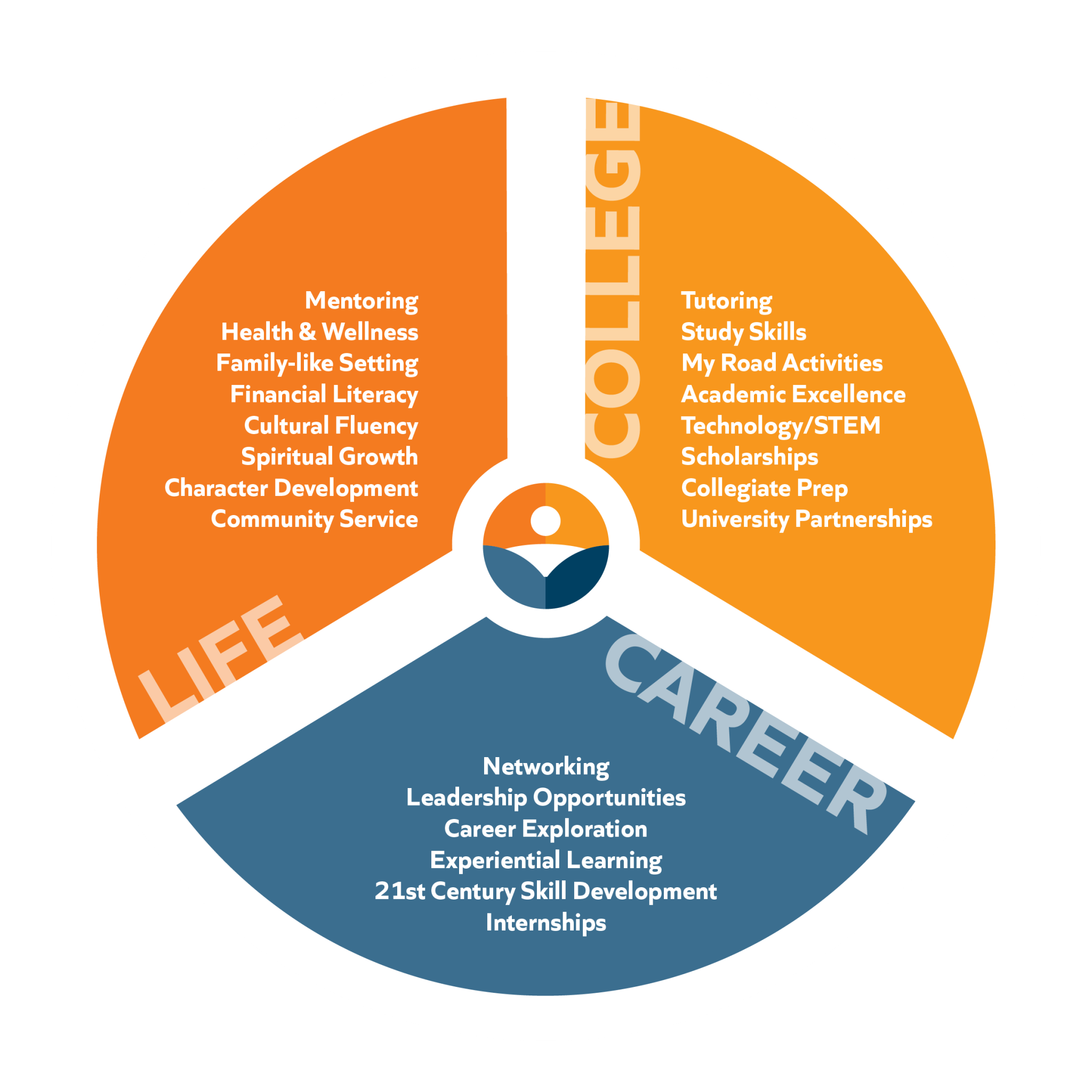 We serve youth with recognizable grit and determination needing access and opportunity. Need includes a variety of challenging situations such as financial hardship, family stress, parent/guardian illness, neighborhood violence, or underperforming schools—most anything that would create significant barriers to a young person reaching their full potential.
Both male & female Scholars
Young people grades 7-12
Capable of rigorous academic college-preparatory work
Perform at or above grade level
Demonstrate integrity and leadership potential
Need for a long-term, value-centered, nurturing setting
Volunteers to apply for the program; understands and accepts expectations
Relates positively to peers and adults

Has a family, parent, or guardian that is supportive of the decision to join, and willing to help their scholar meet program expectations
All Boys Hope Girls Hope Scholars participate in long-term, quality holistic programming in five core areas:
Long-Term
Boys Hope Girls Hope Scholars begin their journey with us in middle school and stay with us through high school, college, and career launch. Scholars move along together as we channel their energy and leverage their talents, strengths, and passions into an individual plan that helps them reach their full potential.
Empowered Learning
Boys Hope Girls Hope Scholars get ongoing academic support such as tutoring and college preparatory coaching.  Residential Scholars receive an academic scholarship, affording them an opportunity to get a first-class education at one of our partner schools.
Life Preparedness
In addition to help with their academics, all Scholars learn basic skills they need to live happy, productive lives, such as budgeting, healthy communication, household chores, planning for the future, following a recipe, travel basics, opening a bank account, and many more.
Personal Development
Boys Hope Girls Hope programming includes social & emotional awareness and physical activities that promote all-around health and well-being. Scholars are encouraged to explore their own spirituality as a critical part of living a healthy, well-adjusted life.  All Scholars are encouraged to participate in extracurricular activities that feed their purpose and passion.
Leadership & Service
Boys Hope Girls Hope Scholars are taught to become people for others—to live with purpose and give back to others in need.  This is reinforced through community service; dialogue about important global and local issues; and the development of their own passions for social justice and being a change maker in their family and community.
College & Career Readiness
Our career preparation and leadership programming helps scholars identify their strengths and talents and what future careers they are interested in.  Then, with mentoring, setting educational goals, planning, assistance with jobs and internships, as well as mock interviews and other experiential opportunities, we help get them there. Boys Hope Girls Hope remains a Network of support for our Alumni.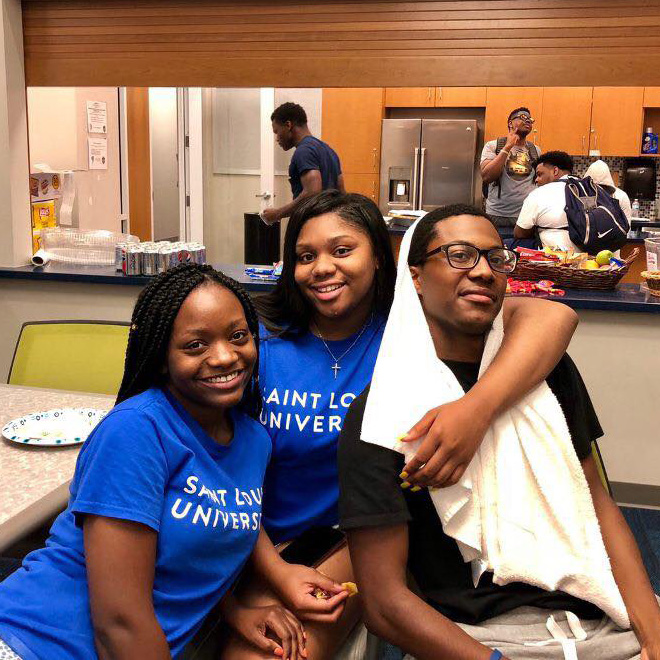 At Home
Our Residential program functions as a loving and nurturing family atmosphere, a dynamic environment with a sense of belonging, central to healthy adolescent development.
Our three residences accommodate up to 24 Scholars, who are cared for by live-in, round-the-clock professional Residential Counselors.
At School
Scholars are enrolled in top-rated college-preparatory schools for middle and high school. We're grateful for our long-term partnerships with Loyola Academy, Regina Dominican, and Saint Athanasius School.
After School
Scholars explore a variety of interests, including extracurricular activities in and out of school, and receive access to a broad spectrum of services, like mentoring, tutoring, and therapy.  They share chores, do homework together, eat, and grow up together. Older Scholars hold their first job and save for college, cars, or other needs. Some Scholars even start their own businesses.  They also have lots of fun!
Beyond
During weekends and in the summer months, Scholars embark on an exploration of college and career options, university visits, summer camps, personal development, and goal setting—activities designed to help them discover themselves and the world around them. They go on scheduled home visits to spend time with family and friends. They engage in community service learning projects and reflection that teach them the value of living a life committed to serving others. They also attend games, performances, and events, and just do things they enjoy.
Collegians
We make a long-term commitment to our Scholars—from middle school through college and career launch. Graduating high school is not the end of their journey with Boys Hope Girls Hope.
What We Provide
We heavily support our Collegians with:
Collegian visits by team members
Dorm set up
Social-emotional resources
Financial support
and more!
Scholarships
Collegians enrolled in 15 or more credit hours and maintaining specific GPA requirements may apply for scholarship funds each semester from Boys Hope Girls Hope through college degree completion (in five years or less). Beyond this scholarship, the Boys Hope Girls Hope Network partners with a number of colleges and universities to offer additional scholarship opportunities. 
Boys Hope Girls Hope of Illinois has cultivated many partnerships with universities, scholarship organizations and private donors so that all our Collegians can graduate from college with minimal to no debt.
Internships and Career Launch
Boys Hope Girls Hope keeps collegians connected, supported, and informed about many internship opportunities secured through local and Network partnerships. These have led to full-time positions after college graduation. Boys Hope Girls Hope supports collegians in their first career launch and offers a Network of support for our alumni!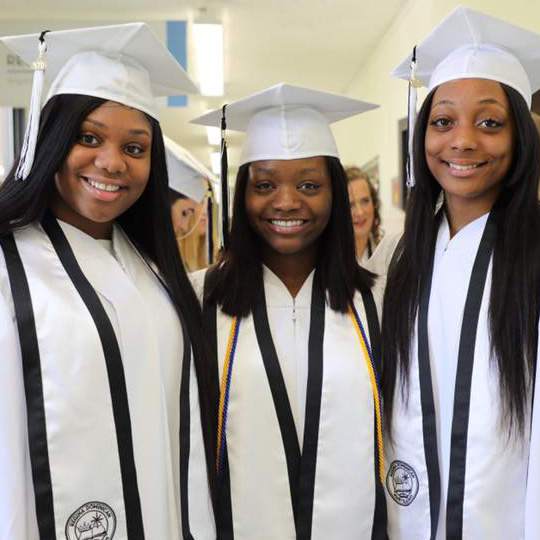 My experience with Boys Hope Girls Hope of Illinois has truly enlightened me and reintroduced diligence into my mind in an ingenious way. Boys Hope Girls Hope surrounds us scholars with the right role models and environment while encouraging us to excel in the academic field as well as in our personal lives.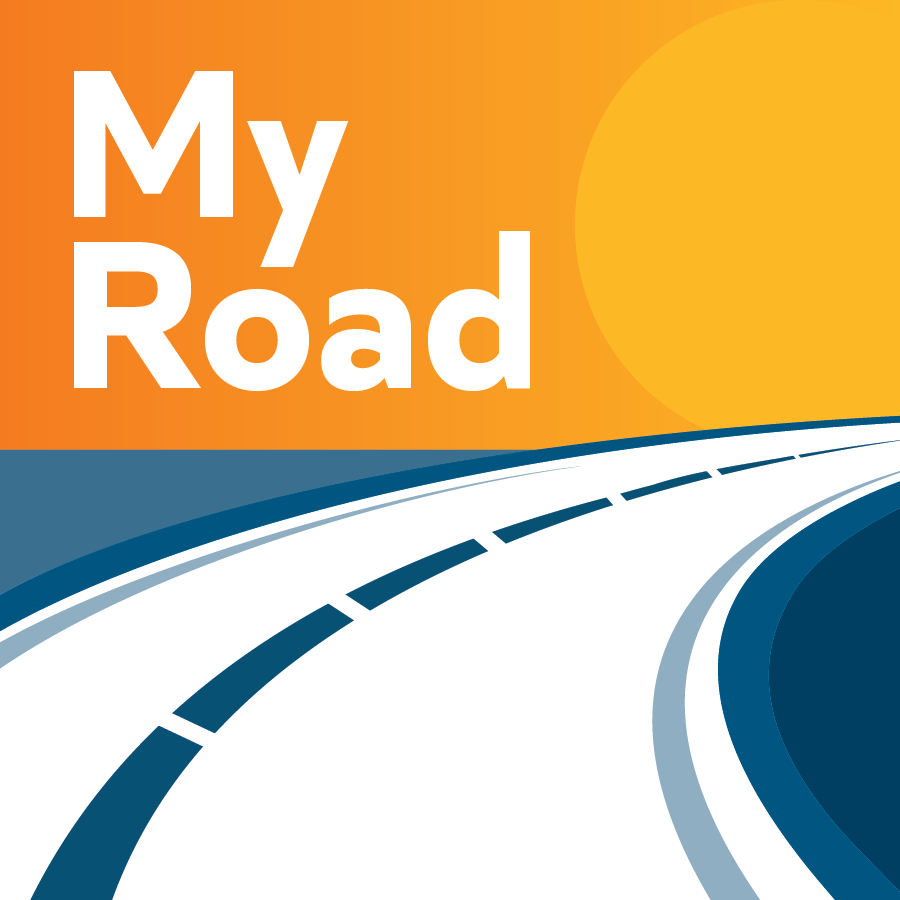 My Road is Boys Hope Girls Hope's network-wide innovative online learning experience which consists of a journey of activities, assessments, and benchmarks that ensure Scholars are developing academically, emotionally, socially, and spiritually in preparation for college, career, and life.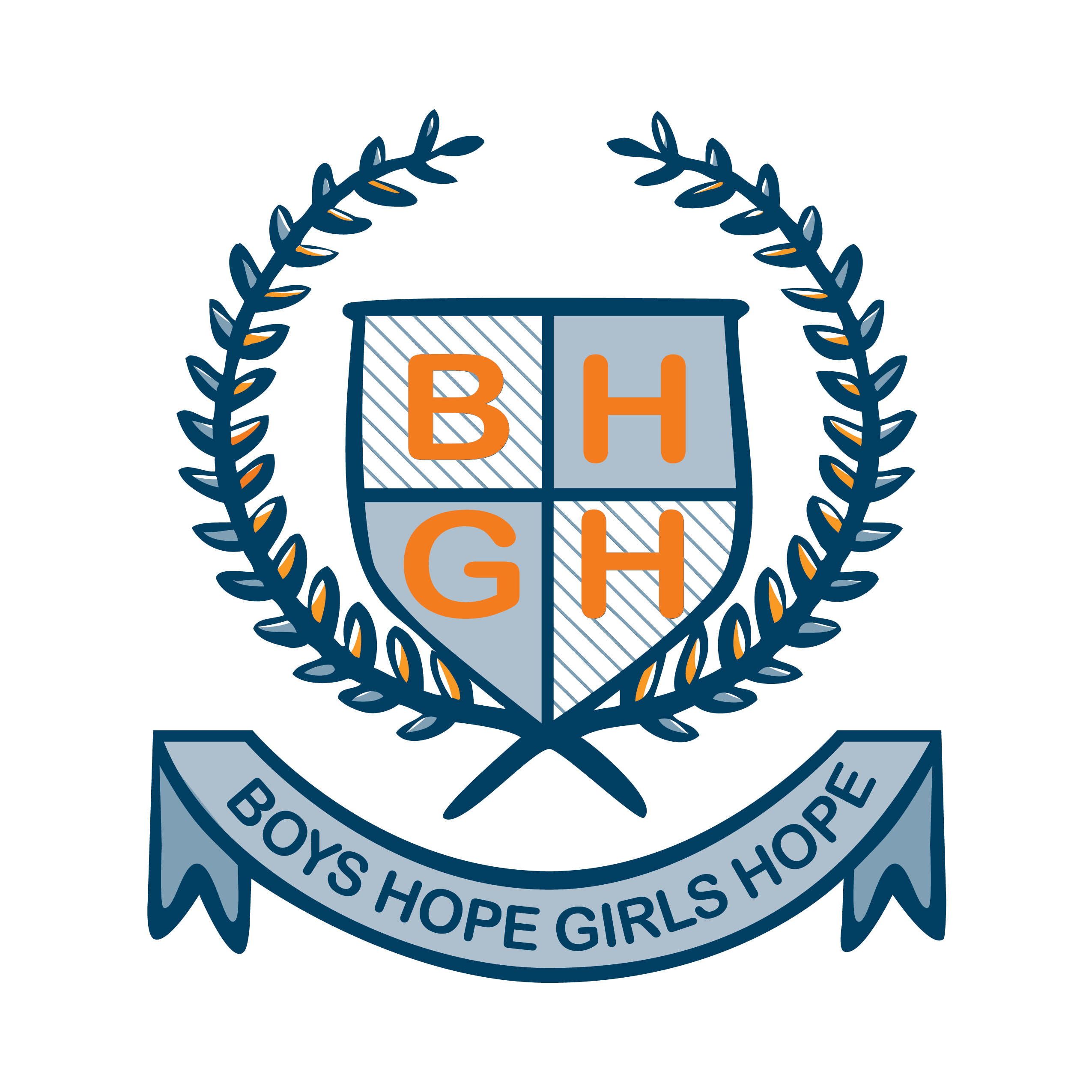 Graduates of Boys Hope Girls Hope programs across the Network become members of the Alumni Association, a growing body of professionals. Our alumni are leaders, changemakers, and people for others who give back to their families, local communities, and younger generations of scholars.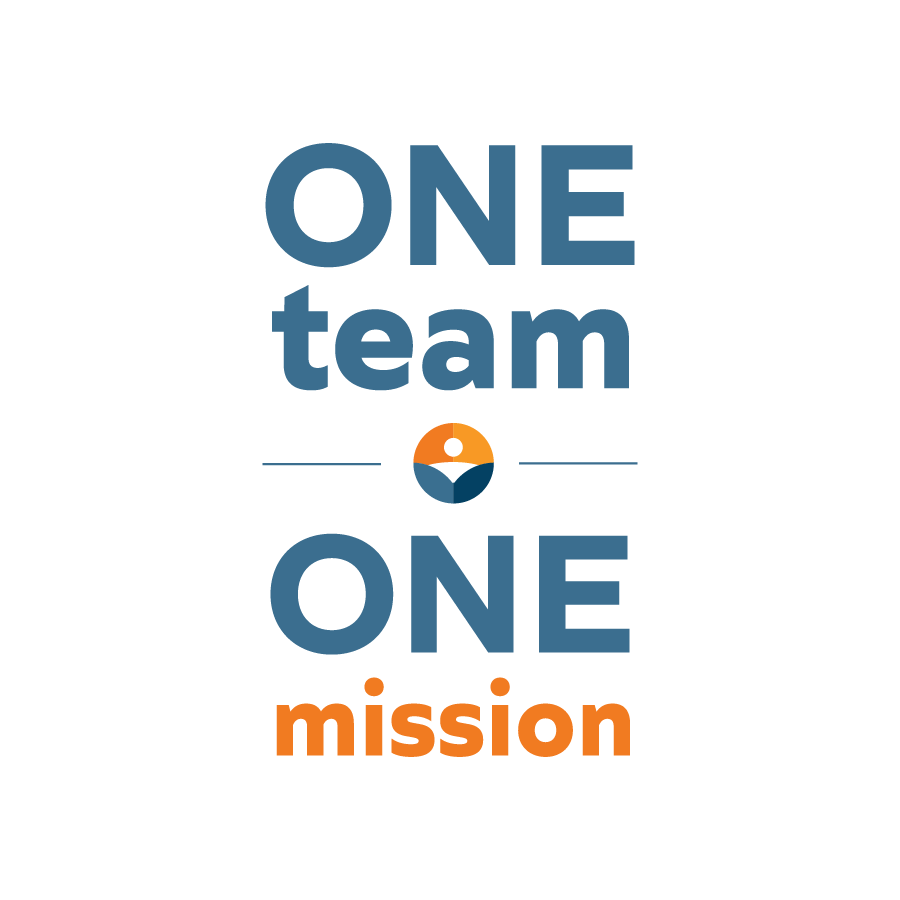 The Boys Hope Girls Hope Network
There's power in numbers.  As a part of the Boys Hope Girls Hope Network, our Scholars benefit from programming, resources, partnerships, research, scholarship funds, and shared best practices.  Our program uniquely offers a combination of deep local impact and the benefit of diverse international perspectives and interactions.  Our Scholars, collegians, alumni, and team members come together with other impact-driven individuals, maximizing opportunities to share, support, solve problems, and serve.
Our Network includes Boys Hope Girls Hope Network Headquarters and affiliates across the U.S. and Latin America.  All Boys Hope Girls Hope affiliates ascribe to the same research-supported Program Model and Theory of Change.  We're proud of the support, and connections we receive from our Network!