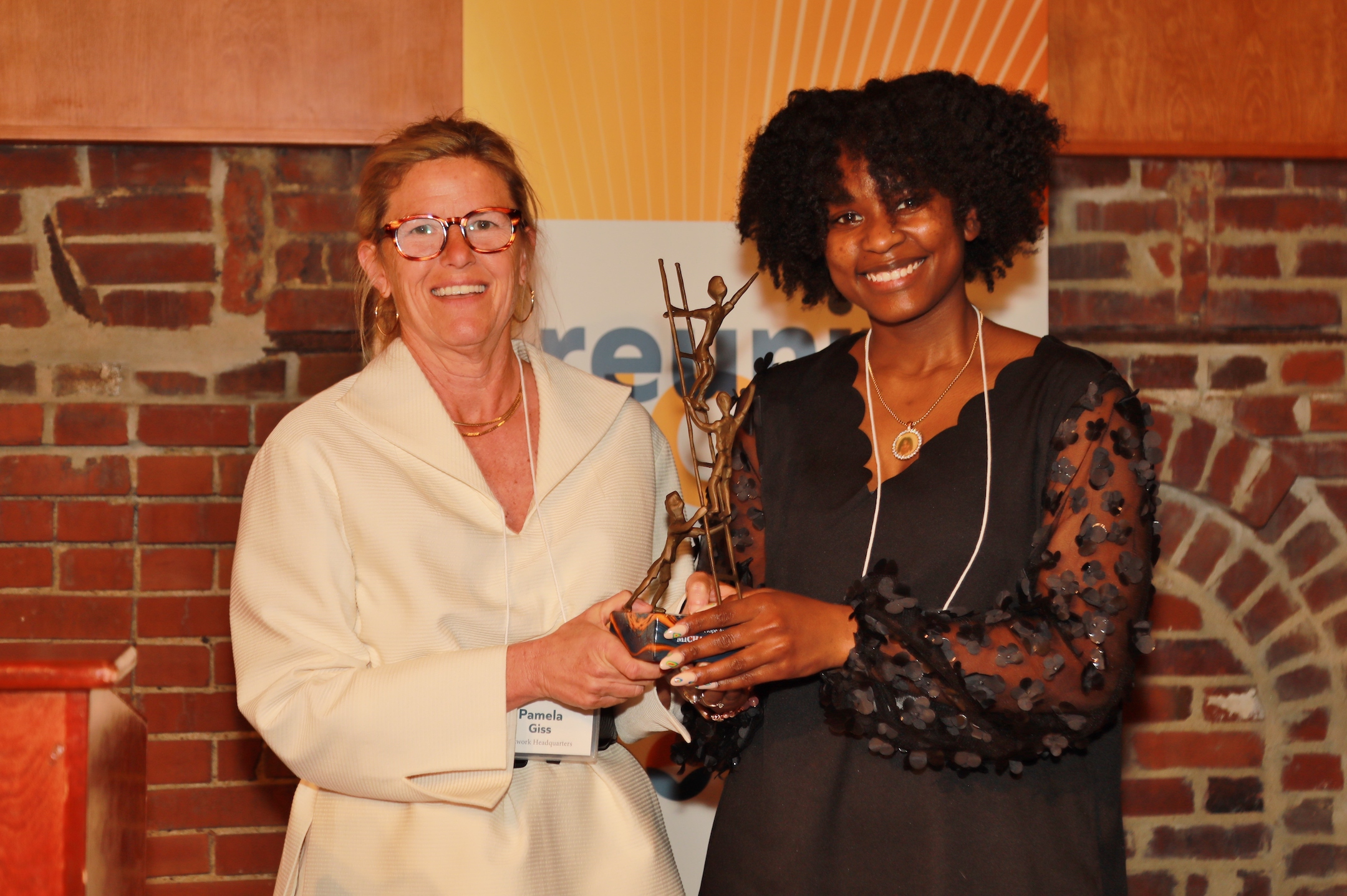 I chose Boys Hope Girls Hope for myself because I didn't want to be a product of my environment, but rather come back and be an inspiration for others.
Michallé Fain and Raymund Deng were given this year's LEGACY OF HOPE AWARDS as two alumni who exemplify the spirit of being well-educated, career-ready, and community-minded! 
Pam Giss, Boys Hope Girls Hope Network board member and principal for Launch Development Finance Partners, presented the first award. 
Boys Hope Girls Hope of Illinois alumna Michallé Fain knew since second grade that she wanted to be a teacher. She graduated from Marquette University with a degree in elementary education and English literature. She dreamed of returning to her childhood neighborhood to give back as a teacher. She has been teaching at KIPP One Academy since, including stints as a fourth-grade math teacher and grade level chair. Most recently, KIPP promoted Fain to vice principal. Fain never hesitates to give back to Boys Hope Girls Hope of Illinois by speaking at events.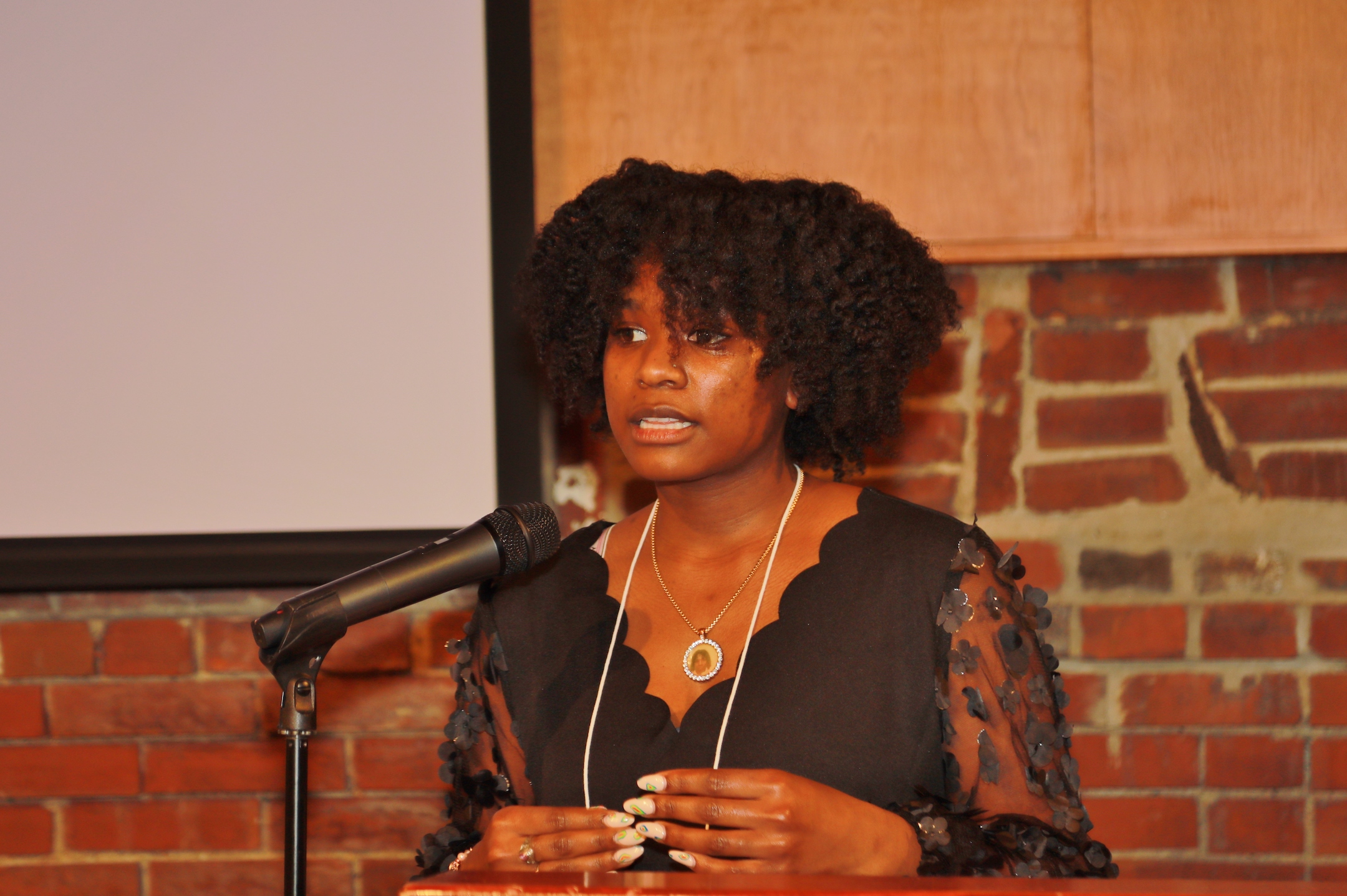 Fain joked in her acceptance remarks that it was her first day off in six years. "I cannot believe that it was 14 years ago that I entered the program. I chose Boys Hope Girls Hope for myself because I didn't want to be a product of my environment, but rather come back and be an inspiration for others. Being where I come from on the west side of Chicago, you don't see a lot of people like me that get to make it and live out their dreams. I know one of the reasons I was able to do that is because of this program."